Hello Guys!
I was all over internet, tried calling so many phone numbers to get precise information about repatriation flight booking and what kind of quarantine would be applicable for international passengers returning to India. But there was no clear instruction anywhere and so many misleading & confusion information.
Hence, I thought I will write up my experience as this would help many others.
Please Note: This would be more applicable for passengers traveling back to Bangalore, Karnataka.
I personally did not travel but I did all arrangements for my pregnant wife & 1 year old daughter.
Firstly, to check the flight schedules you need to login to High Commission of India portal for which ever country you are traveling from. For example in my case the travel was from Singapore, so I logged into this portal: https://www.hcisingapore.gov.in/
In the above portal you will have full details of flight schedule, cost of tickets, procedures to follow and destination quarantine details.
Next thing is you need to fill in registration form, which will be available on the same portal: https://www.hcisingapore.gov.in/indian_registration, once you fill the details, it doesn't mean that you are confirmed to fly. You need to wait for a call or email from High Commission office for the confirmation. After filling the form you will just receive an acknowledgement.
Tip: Follow up over the call to High Commission office, send emails etc to get your travel prioritized. Do this only if it is very critical for you to travel.
Once you get a call from High Commission that you are shortlisted and can fly, they would ask you to visit Air India office to book the tickets. There is no online ticket booking option available. Just carry your passport for ticket booking. Based on the reason given to fly back India, your names will be shortlisted, like pregnancy, elderly people seeking medical attention, people who lost their jobs, tourists whose visa got expired & students etc. will be given more importance.
Standard luggage is applicable (30 Kgs)
Note: I did see for few people who got confirmation call from High Commission also did not get the tickets. So you need to make sure to reach the Air India office very early on the given date. Seems like it is first come first serve basis.
In Air India office you wont be able to chose the seat. They would just give a print of tickets. Even for Infant you have pay the full ticket, since this are special evacuation flight, there is no concession as such.
You will be asked to visit airport 4 hours before the departure time, its good to be on-time because there will be huge queue for check-in and you need to fill couple of forms with destination address details, your personal details etc. Rest all is standard procedure (immigration, boarding gate etc.)
Flight details:
Flight may or may not fly at the given time, in our case the flight was delayed by 1 hour 30 mins.
You will be asked to wear a mask and airlines will provide face shield also, which is must to wear through out your journey.
Packaged food will be give once you settle in your seat along with couple of water bottles. No more services are available. (Since Singapore to Bangalore is 4 hours journey, this was informed in flight. May not be applicable for longer duration flights. But expect less services)
You will be asked to keep the food boxes and used water bottles on seat before you get down from the flight.
Around 20 passengers at once will be allow to get down the flight and immediately there would be a temperature check and Pulse Oximetry check.
Based on the above test, they will decide if you need to be hospital or hotel quarantined for 14 days. There is no option for home quarantine even for pregnant ladies or elderly people. (This may change state to state, so read the instructions for your state) Update: My pregnant wife and kid were sent home after the test came negative, so 6 days at hotel and rest 8 days at home quarantine. (only for pregnant ladies & Kids below 10 years are excused for home quarantine, even kids parents are not allowed to go home. They can send kids to relatives/grandparents home)
There will be list of hotels allocated by state government for quarantine. Ranges from 5 star, 3 stars to normal hotels. Its good if you be prepared on which hotel you want to be quarantined. Bangalore hotel list: https://www.hcisingapore.gov.in/notice?id=eyJpdiI6IjFmQUJnUDd0UEMreEU2dERRb1k1emc9PSIsInZhbHVlIjoiV3dzQkhmREI5eFFUdnVzekg5Nm9uZz09IiwibWFjIjoiZDgzNDZiMzVjNjMxNTY2Yjk3ZjljNGE4MmZjYWNjMDhhMDQ0Zjc3OTk1NmUzNzMzMmU3MzQzZDNjODdkNGQwYSJ9
No visitors will be allowed to receive the passengers or even to talk to them. From Airport you will be directly moved to hospital or hotel in government provided vehicles. In our case, it was state government bus to shift passengers from airport to hotel. (You need to pay for this transportation as well. Flat 250 rupees)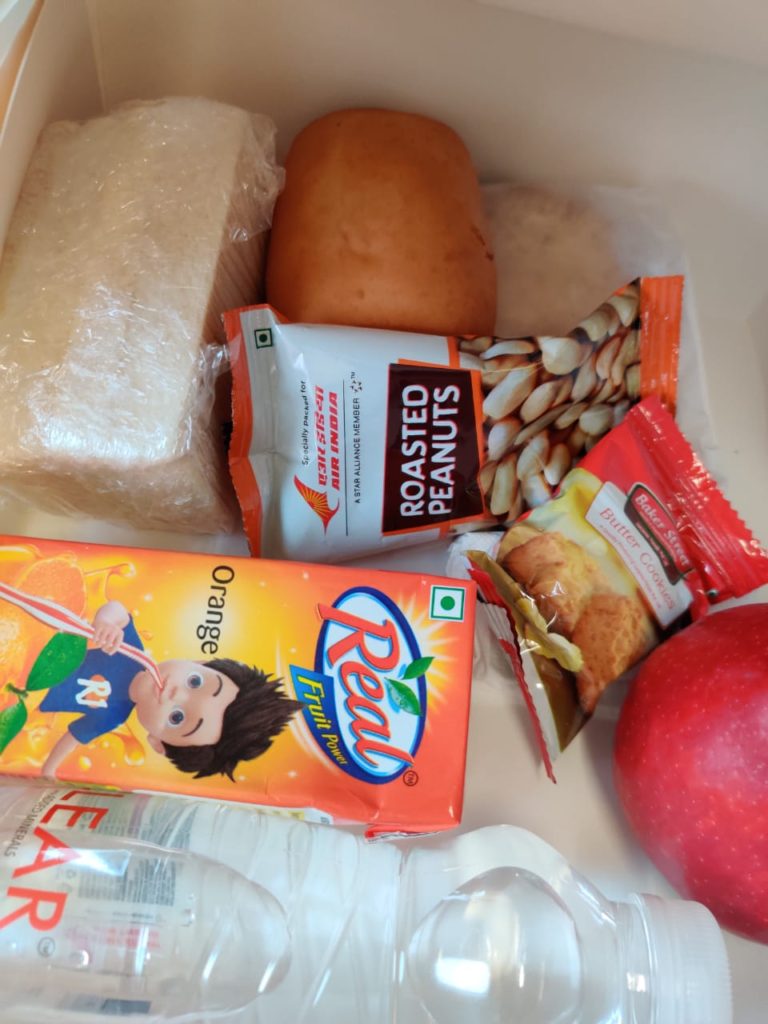 Stay at Hotel: (My wife and kid chose MG Road Taj Hotel for quarantine)
4100 rupees per day which includes 3 times food and tax. If double occupancy, then 5900 rupees per day.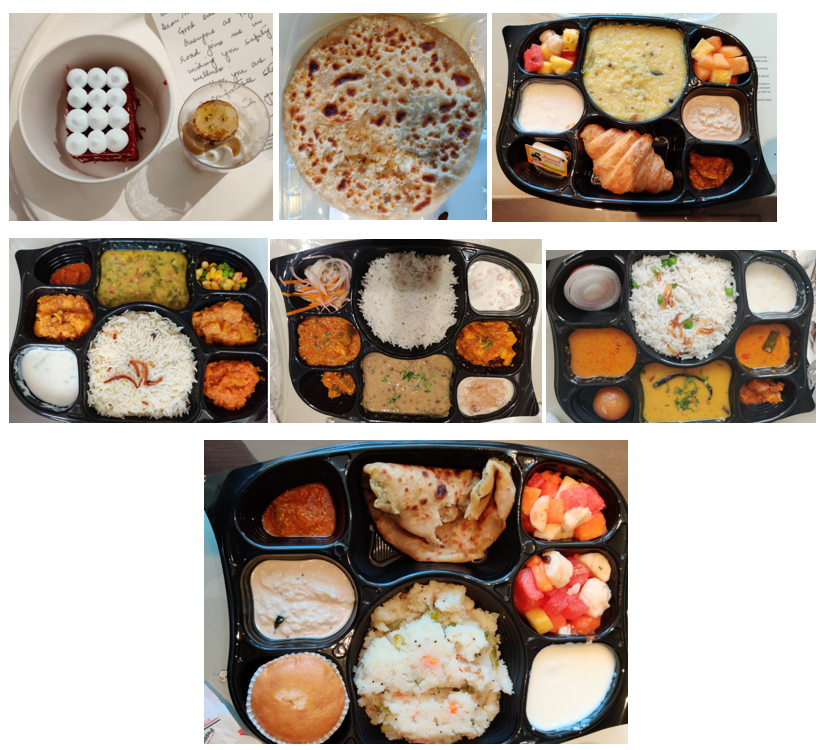 No option to order food of your own choice. You will get packaged food for breakfast, lunch and dinner. At times a complimentary snack in the evening.
Cannot order coffee/tea – Need to make your own which usually is available in any star hotels. Drinks also cannot be ordered.
Only tender coconut and fruit juice cans can be requested.
Your temperature check will be done everyday. And Day 1 or Day 2 depending upon the time you reach hotel, your samples will be taken for covid-19 test. Samples from throat and nose. Results will be shared after 48 hours.
Even at hotel, no visitors are allowed.
No contact food – Food will be placed outside room on a table.
Laundry 5 piece is rupees 500.
You will also be asked to install ArogyaSetu App, its madatory:
https://play.google.com/store/apps/details?id=nic.goi.aarogyasetu
I hope this is helpful, stay safe, travel safe.
Courtesy – Sunitha (My wife) / Leksha (My daughter :))
~ Ravi Kumar S